Make an impact
Make an impact
Build careers and empowerment through technology

Volunteer with CodeSquad
CodeSquad regularly needs volunteers with software development and human resources backgrounds to serve as mentors, coaches, speakers and panelists. Here are some ideas: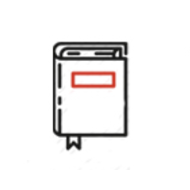 Tell us your process
Our students are just starting out in technology, and are looking for guidance in interface design, application development, version control, and many other subjects. Come geek out with us!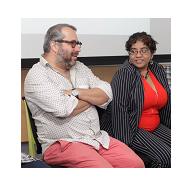 Join a panel
CodeSquad hosts recruiting events and career panels where software engineers, freelance developers, academics in Computer Science and self-taught coding students share some of the opportunities offered by the world of software.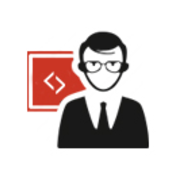 Talk about your career
How did you get your start? Share the crazy story (or the careful planning) of how you arrived at your current role. Some of our guest speakers are top experts in their field, and others are just starting out. Our students want to understand the path you followed.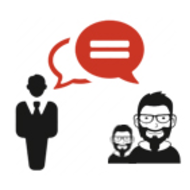 Become a coding coach
Help us teach a class, develop a pair-programming exercise or run a coding challenge. Our students need help with Agile, testing, version control, technical interviewing and many other areas. Your experience can really help.
We need your help! Sign up to find out more
Join the volunteer
mailing list
Thank you to our Volunteers
Arnulfo
Ruth Agbagi
Bob Airasian
Dave Allan
Cushing Anderson
Ian Anderson
Irving Angulo
Ahmad Bashir
Anthony Beckford
Emily Belyea
Christine Bird
Clinton Blackburn
Bonnie Bluford
Joe Bracken
Laurence Bradford
Chris Braiotta
Caleb Brown
Flordeliz Calderon
Luis Castro
Dave Chamberlain
Hayley Cohen
Katie Cohen
Natalie Douglas
Dianna Dunbar
Max Ettelson
David Evans
Andrew Francisque
Clyde Freeman
Lexi Galantino
Asya Gelfand
Kevin Gigax
Steve Gluckman
Emily Nagle Green
Sean Hafferty
Amber Hampton
Debbie Hellweg
Tisha Hood
Amal Hussein
Angel Juarbe
Darlene Julien
Caroline Kaufman
Brian Kelly
Mona Khan
Doug Kurth
Lou LaRocca
Ketty Lezama
Ben Livermore
Tom Long
Jack Magnusson
John Maloney
Sameer Manek
Katherine Martinez
Heidi Martinez
Travis McGrath
Sherry Mei
Mickey Monteiro
Silvio Moreira
Bryan Nadeau
Khanh Ngo
Ann Nguyen
Dan Orzechowski
Sonia Paulino
Alexis Pouriet
Carina Saint Germain
Jonathan Schwartz
Kevin Scott
Reneldy Senat
Ronak Shah
Darian Springer
Rob Sterner
Padmaja Suren
Leslie Swanson
Shawn Szturma
Kiki Taboh
Dave Tavilla
Matt Vasallo
Isaiah Vertus
Michelle Von Vogler
Will Wen